Radioactivity: This is a cover of the Kraftwerk classic 'Radioactivity'. This version was a huge hit in the German clubs and was DJ Dags #1 floor filler at the Dorian Grey Frankfurt, and the 1st great trance anthem.
Vocals: Ilona B (Ilona Bolz-Garland)
Words: Schneider/Hütter/Schult (Kraftwerk)
Music: Kraftwerk-Schneider/Hütter/Garland
Produced by Chris Garland & Bodo Staiger 1987/8.

Sex O Matic:
Vocals: Ilona B (Ilona Bolz-Garland)
Words: Chris Garland
Music: Chris Garland/M.E.L.T.
Produced by Chris Garland & Bodo Staiger 1987/8. Originally released on Robot Düsseldorf.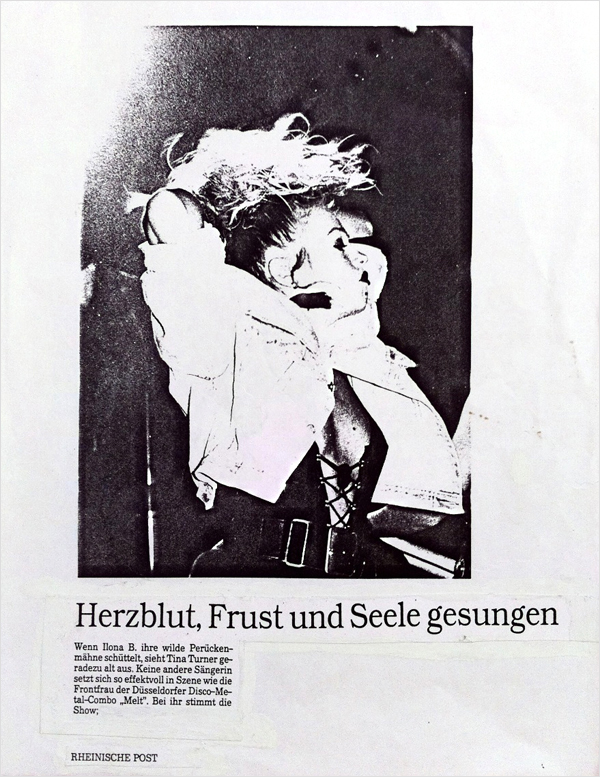 Even today this sounds absolutely mind blowing! ILONA's voice is just stunning, the most amazing 'teutonic' power, expression and passion, swirls of DARK INDUSTRIAL TRANCE ELECTRONICA and massive echoed guitar riffs, way before RAMSTEIN, and it is impossible to believe that RAMSTEIN did not use this as their template. M.E.L.T.'s RADIOACTIVITY was DJ DAG of the DORIAN GREY in FRANKFURT's #1 FLOOR FILLER, and is recognized as THE FIRST GREAT TRANCE ANTHEM, indeed for many this is THE FIRST TRANCE RECORD.

This track was and indeed is still played all over the world and was at the time, the realisation of what I had always wanted to create. BODO STAIGER worked with me on the production, ILONA (HEIDI VON DÜSSELDORF) on vocal, OSCAR & ZOYA ON GUITARS. It is both rewarding and flattering to find all these years later, that people upload this track on to YOUTUBE and post such lovely comments.

Equally, SEX O MATIC is a brilliant powerful evocative piece of SONIC FUNK ROCK ELECTRONICA.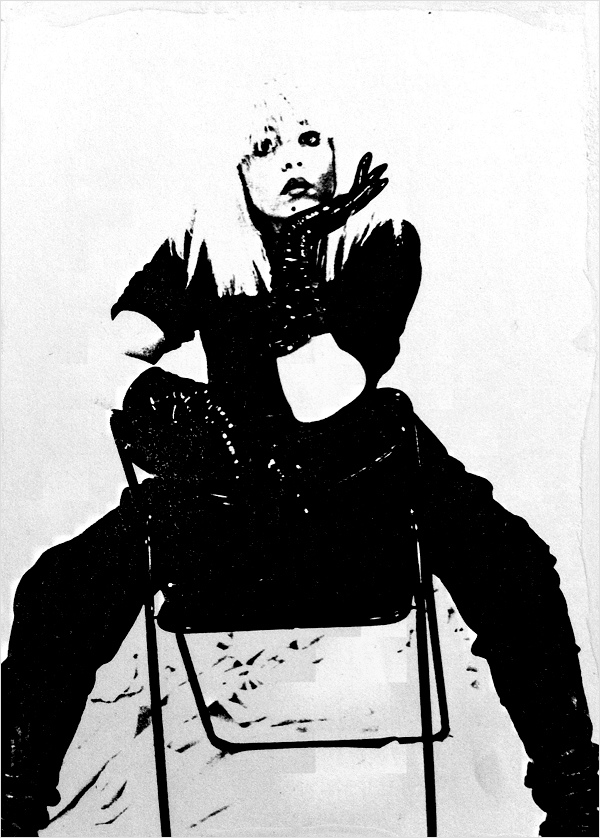 POST M.E.L.T.:
There is a recording gap between 1988 and 1990. In 1987 just as the TRASH GROOVE GIRLS were taking off, MY BELOVED SON JASON WAS KILLED IN A CAR CRASH, it goes without saying what my feelings were, and although I continued to produce and work with various bands, after the TRASH GROOVE GIRLS's USA TOUR, I knew that I needed to take a break from continual touring and juggling commitments to various artists / productions.

Although I enjoyed performing live, I had always felt more comfortable in the studio than touring, initially tours are fun, particularly when you're young and you get to swan about the world and get treated like some kind of royalty, however the novelty, at least in my case, soon wears off.

An old friend of mine KEN KUTSCH and I had formed a production company in New York to develop various ideas, Ken would handle the business end and I would deal with the production side. One of our projects was an INDUSTRIAL METAL BAND called SATANS SLAVES, the production of this album was in NYC and my memories of this are a little hazy, I do remember copious amounts of cocaine were around at the time, and by the end of the whole thing I was more than a little frazzled! The band and the album were amazing, and some of the live shows were, literally mind blowing, particular one show at THE RITZ where the drummer MICHAEL MANSFIELD, constructed a cage to play inside and created a drum kit from used car junk parts. Tragedy struck THE SLAVES with the death of guitarist ERIC from a heroin overdose, and the emotional disintegration of singer ZANE. I liked Eric very much he was a lovely guy, very amusing, immensely talented and definitely a bit of a loony! After his death coming so close to my son's tragic death, it was definitely time to stop for a while. Back in the comfort of our home in Germany Ilona and I soon felt more able to breathe again, and it was not long before we got back into music and began recording again.