Vocals: Ilona Bolz-Garland
Words: Chris Garland, Ilona Bolz-Garland
Music: Chris Garland, Ralf Kappmeier
Produced by Ralf Kappmeier & Chris Garland.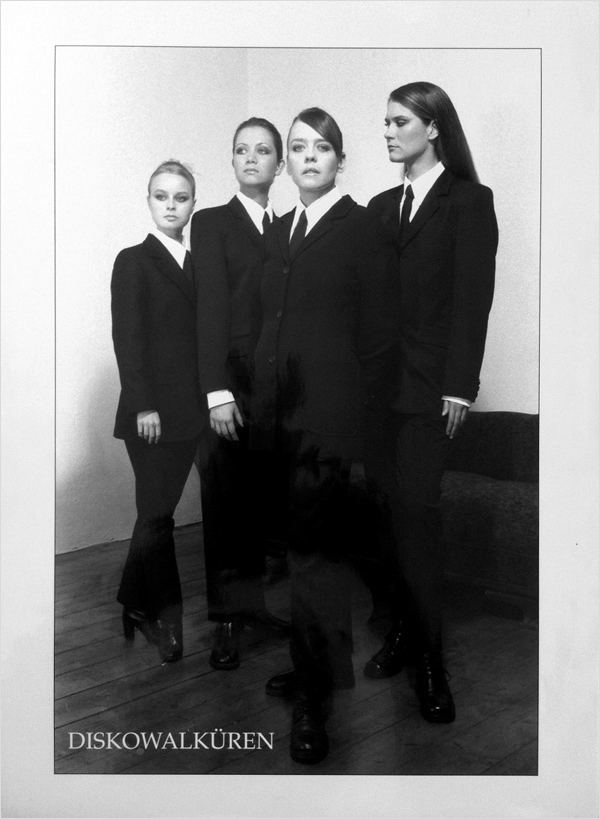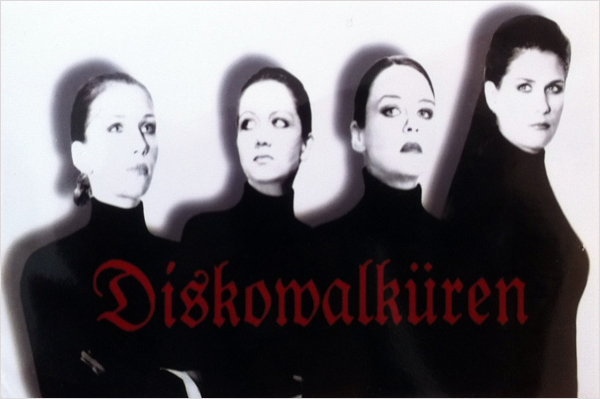 THE DISKOWALKÜREN were brilliant! A MAGNIFICENT POWERFUL UNSTOPPABLE TEUTONIC SEX MACHINE! 'DISKOWALKÜREN' was developed as a vehicle for ILONA (BOLZ-GARLAND/ILONA B / HEIDI VON DÜSSELDORF). We brought in three other girls for backing vocals and for keyboards on live shows, one RUSSIAN, one POLISH, the other, like Ilona GERMAN. Working with the whole WALKÜREN project was a remarkable experience, that pretty much took over my life, Ilona and I wrote some wonderful inspired songs together and KAPPI (Ralf Kapmeier ) and myself produced some awe inspiring tracks! The track 'WALKÜREN' an absolutely incredible piece of dark sensual almost 'occult' dance music, seemed to take on a power all of its own, and even after what must be fifteen years this track continues to be one of the most played classic floor fillers in 'GOTH DARK WAVE EBM CLUBS' from MOSCOW to TOKYO. Indeed both the track and THE DISKOWALKÜREN themselves have achieved an almost 'MYTHICAL ICONIC CULT STATUS'. And the many fans of Ilona, the group and the track WALKÜREN ('TANZ IM FEUER'), will be I am sure delighted to find here, SOME STUNNING BRAND NEW NEVER BEFORE RELEASED TRAX FROM THE DISKOWALKÜREN. Also included are the truly stunning and magnificent SCHLAGERLAND, TANZMASCHINE, and RADIOINTERNATIONAL.

The DISKOWALKÜREN signed to PIAS in HAMBURG, in retrospect this was a mistake, as both SONY and EMI had also wanted them, but we felt that PIAS would 'get' what The DISKOWALKÜREN were about a lot better. This proved to be a great mistake, as PIAS it turned out, did not 'get' them at all! DISKOWALKÜREN, had originally been conceived as a vehicle for Ilona's amazing vocal talents, and the concept was seen by both of us as a very 'ELECTRO GOTH DARK WAVE EBM' concept, Pias though proved to be way of the map as far as that sort of thing was concerned, nice enough people but the then head of the company in Germany was terrible straight and artless. However the track 'WALKÜREN' created a great deal of action, and indeed controversy, and again, years later is still a very happening track indeed.